Courageous conversations with bold humans (from the most creative little capital in the world).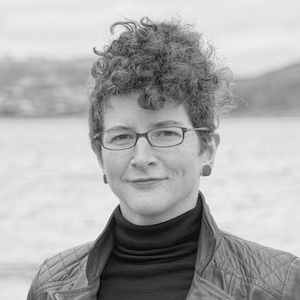 Isabella Cawthorn, Editor, Talk Wellington
Isabella has been meddling, influencing and generally making good change in urban spaces for 20-odd years. Her chequered career includes co-founding Frocks On Bikes, doing community engagement on windfarm construction and street improvement projects, editing Talk Wellington, briefing local government candidates on elementary urbanism, helping establish NZ's tactical urbanism programme, and facilitating rapprochement between local councils' community development and infrastructure teams.
She's a 1.5-generation Pākehā from Porirua. Find her on dancefloors, drinking coffee, and striking up conversations on trains.
Richard Shirtcliffe, Story-teller / WildClean Executive Janitor
I'm really just a story-teller, with a passion for building disruptive 'triple bottom line' brands.
My kids are my north star, and back in 2018 I watched as they paddled through a sea of waste plastic while learning to surf. Since then I've been on a mish to Un-muck Their World. To create businesses that trash the status quo; eliminate single-use plastic; and transform categories by delivering better products in a better way. WildClean.com – the world's first plastic-negative cleaning co – is the latest.
To receive email notifications of each episode (approximately twice a month), sign up below or via the sidebar: